Northwest Landscape is a quickly growing Twin Cities company and is actively looking for new clients. We are very proud of our sprinkler systems and believe them to be of the highest quality.
---
---
Seven good reasons to choose Northwest Landscape for your sprinkler system needs:
Experience
Northwest Irrigation has been serving the Twin Cities and surrounding area since 1980. Since our first year in business we have satisfied thousands of Residential and Commercial customers and will continue to do so into the future.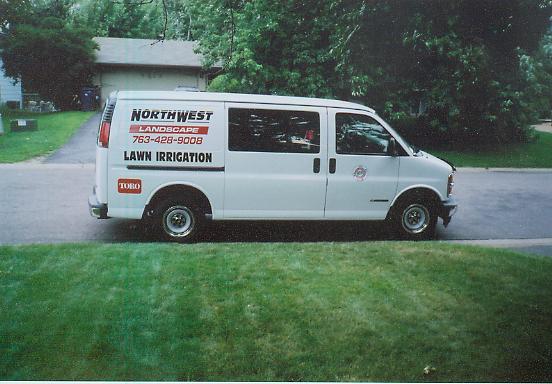 Service
We have eight fully stocked service vehicles available should your need for service arise. Our service division offers spring startups, monthly maintenance and winterizing as well as adjustments, repairs, and upgrades to systems of any make or model. Saturday service is available and during off hours in an emergency. We also have a fully staffed office Monday through Friday from 7am to 6pm.
Installation
We have two crews with many years of combined irrigation installation experience. We will install your sprinkler system to the highest of industry standards, and guarantee the absolute best coverage possible to keep your lawn at its greenest and your yard looking the best.
Certified
Our Company is a Licensed Power Limited Electrical contractor as mandated by the State of Minnesota for the electrical wiring on your sprinkler system. All of our installations include 1" copper plumbing from the water meter in the basement to the outside of the house to ensure proper water flow to your sprinkler system. We also install the pressure vacuum breaker device, which prevents contaminated water from flowing back into your home water supply as per Minnesota State and local codes.
Insured
Northwest Landscape is a fully insured Landscape and Irrigation contractor.
Warranty
Unlike most of our competitors, we offer a Full 3 Year Parts and Labor Warranty on all irrigation system installations. We feel that this is one of the best warranties in our industry.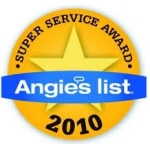 Guarantee
Northwest Landscape has been awarded both Contractor Of The Year and Excellence In Irrigation. We are members of the Minnesota Nursery and Landscape Association and the Better Business Bureau. We take pride in our work and strive to be the best. It is because of these things that we can guarantee your complete satisfaction! Please contact us at (763) 428-9008 to begin what we hope will become a wonderful and long lasting relationship with Northwest Landscape. ANGIE'S LIST SUPER SERVICE AWARD WINNER.
---
Our Office is located in the Dayton Industrial Park on Hwy. 81 about 5 miles north of county road 30.
Contact Us...
If you would like to arrange for an estimate, or find out more information regarding our products and services. You can also give us a call, send us a fax, or write to us. We appreciate your interest and will get back to you as quickly as possible.